About us
Experience a gastronomic journey of India at Spice and India Restaurant. Located at 2891 Ballan-Daylesford Road, Daylesford VIC, we offer delivery and pickup services for all days of the week. Our wide selection of authentic Indian specialties include entrees, chicken, lamb, beef, seafood and vegetarian dishes. Try our savoury best sellers such as Tandoori Chicken, Pan Fried Mushrooms, Chicken Curry, Chicken Vindaloo, Lamb Korma, Beef Sabzi, Coconut Prawn, Chana Masala and many more. To view our complete list of delicious dishes, click the Order Online button. Ordering online is a very quick and secure process, and you may safely pay with your credit card or cash. Order now and we will deliver your food straight to your home.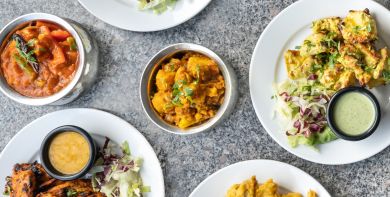 Reviews
wendy
"We ordered 2 nights home delivery; All dishes were flavorsome and generously portioned. Meat was tender and well cooked, service and delivery great each time."
30/11/2019
Ryan
"Served with a smile"
7/11/2019